CENA
Antipasti ~ Appetizers
*Fresh baked focaccia bread served with your meal
Impepata di Cozze
market season Salt Spring Island mussels (when available) in a white wine & black pepper sauce, served with house-made crostini 17
Carpaccio
thinly sliced beef tenderloin on a bed on arugula, drizzled with a fresh lemon & tarragon extra virgin olive oil dressing & topped with shaved parmigiano 17
Prosciutto e Melone
layered prosciutto di Parma & cantaloupe melon served on fresh arugula ~ a classic al fresco appetizer 16
Polpette in Agrodolce
three tender beef meatballs served with a savoury sweet & sour stew of caramelized onions, dried cranberries & green olives, topped with toasted almonds 17
Formaggi Italiani
selection of DOP Italian cheeses, housemade compote, honey, candied pecans & fruit served on a wood board 17
Antipasto Il Covo for 2
Popular Italiano platter served with an array of cured Italian meats, cheeses, marinated vegetables, assorted olives, bruschetta & fruit  26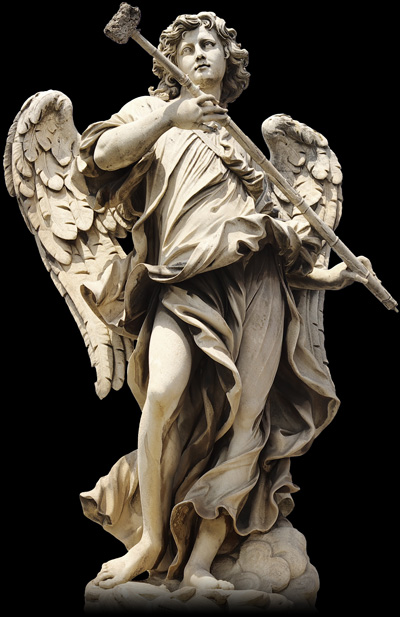 Insalata e Zuppe ~ Salad & Soup
Zuppa Del Giorno
Please ask your server for the soup of the day 11
Insalata di Gamberi
multicolored cherry tomatoes, asparagus, radishes, red onions & prawns in a raspberry vinaigrette 17
Caprese
bocconcini layered with sliced tomatoes, topped with fresh sweet basil pesto & served on a bed of mixed greens with balsamic vinaigrette 16
Caesar
crisp romaine tossed with freshly made croutons, crispy pancetta & capers, dressed with Il Covo house-made dressing & topped with parmigiano cheese 11
Spinaci e Gorgonzola
spinach, candied pecan, gorgonzola cheese & strawberries tossed with a strawberry vinaigrette 16
Insalata Toscana
mixed greens, walnuts, grape tomatoes, black olives, red onion & shaved fennel dressed with extra virgin olive oil balsamic vinaigrette, topped with crumbled feta cheese 15
Misto Mare
a melody of prawns, calamari, bay scallops, octopus & mussels gently cooked & marinated with lemon juice, olive oil & parsley 17
Primi Piatti ~ Pasta
Spaghetti alla Caprese
spaghetti with cherry tomatoes, basil & fior di latte mozzarella, tossed with fresh roma tomato sauce 21 GF
Agnolotti al Sugo di Noci
half moon shaped vegetarian ravioli in a creamy walnut sauce 23
Lasagne alla Bolognese
fresh pasta layered with besciamella, bolognese sauce & parmigiano topped with mozzarella 23
Cannelloni alla Genovese
stuffed with ricotta, spinach, crab & lobster, topped with mozzarella & served in a light rosé sauce 25
Spaghetti allo Scoglio
a seafood delight of calamari, mussels, prawns, clams & bay scallops in a light white wine marinara sauce 29 GF
Gnocchi
delicate & light potato gnocchi served with your choice of:
• slow cooked bolognese ragu
• creamy gorgonzola & walnuts
• classic Genovese pesto sauce 24
Tortellini ai Quattro Formaggi
wild mushroom & ricotta filled tortellini in a four cheese creamy sauce 24
Pappardelle ai Funghi
long flat pasta served with a melody of mushrooms in a creamy truffle white wine sauce 24 GF
Linguine alla Puttanesca
olives, capers, garlic & anchovies simmered in a fresh Roma tomato sauce. Spicy & legendary 22 GF
Risotto
classic carnaroli risotto
~please ask for tonight's chef creation 25
Our signature recipes including our fresh in-house made pasta are created with the finest quality ingredients. In our garden patio we grow herbs & edible flowers that are presented in dishes & drinks. Locally sourced seasonal seafood, produce & meats.
Buon Appetito
Secondi Piatti ~ From The Land & Sea
Cioppino Livornese
calamari, mussels, prawns, clams & bay scallops simmered in a marinara sauce, served with house-made crostini 33 GF
Stinco d'Agnello
lamb shank slowly braised in a red wine sauce & topped with toasted almonds. Served with seasonal vegetables 31
Saltimbocca alla Romana
veal scaloppine simmered in a white wine lemon sauce topped with sage & prosciutto, served with spaghetti aglio, olio e broccoli 33 GF
Anatra all'Arancia
pan seared medium rare duck breast topped with a Grand Marnier orange sauce, served with fregola primavera 32 GF
Tagliata con Gnocchi
sliced grilled AAA sirloin steak topped with a Borolo reduction & served with creamy wild mushroom gnocchi 35
Maiale al Brandy
local pork tenderloin (vegetable grain fed & hormone free) wrapped with prosciutto & topped with a brandy sauce. Served with caramelized apples & vegetables 32 GF
Pesce del Giorno
the freshest catch of the day directly from our ocean, cooked & served to perfection. Please ask your server GF
Famiglia Italiana style four course meal
Chef chooses dishes daily and served family style.
43 per person.  Min. 4 people. GF
Vegetarian
GF Available Gluten Free
Not all ingredients may be listed on the menu. Please let your server know prior to ordering of any dietary concerns or special requests. All olives may contain pits.
---
BAMBINI
For children 10 and under
Pasta or Flatbread with a scoop of gelato 11.95
Choose your pasta  ~ Bow Tie  ~ Spaghetti
Choose your sauce  ~ bolognese sauce  ~ tomato sauce  ~ cheese sauce
OR
Flatbread pizza with mozzarella cheese
---
DOLCI
Tiramisu'
layers of savoiardi finger cookies dipped in espresso & a creamy marsala mascarpone delight 9
Cannoli
3 house-made cannoli pastries stuffed with a sweet citrus ricotta filling & garnished with pistachio or chocolate 9
Affogato
vanilla gelato topped with hot espresso 8.5
* add 1/2oz liqueur 3
Creme Brûlée
classic vanilla orange topped with caramelized sugar 9
Panna Cotta
classic Italian cream pudding topped with berry coulis or chocolate hazelnut sauce 9
Profiteroles
3 house-made cream puffs topped with chocolate sauce & served with whipped cream 9
Mousse al Cioccolato
Belgium chocolate mousse served with whipped cream, raspberry coulis & little cookies 9
Dolce for 2
an array of house-made delectables to share 15
Sorbetto o Gelato 7
*please ask your server for flavours
After Dinner Drinks
Dolce Vita Martini
local de Vine Honey Shine rum, Frangelico, Khalua, crème de cacao & espresso shaken into a cappuccino-like foam. Perfect with dessert 12
Limoncello
refreshing Italian lemon digestif liqueur traditionally served chilled 9
Sambuca con Mosca (black or white)
served with 3 coffee beans for health, happiness & prosperity 8
Brandy & Cognac ~single
Fundador 8
Vecchia Romagna 8
Courvoisier V.S. 10
Remy Martin V.S.O.P. 16
Whisky
Puni Alba, Italy's first malt whisky
flavours of dark fruit, peat & cloves, finished with vanilla & spice single 17
Grappa ~single
Grappa Bianca Alexander – delicate aroma of fresh fruit & flavours of white grape notes, a refreshing elegant digestif 9
Grappa Moscato – delicate & sweet, rich in flavours of fresh muscat grapes & fruit aromas 10
Grappa Brunello di Montalcino – full bodied, intense aromas, fruity with hints of geranium & spices 12
Grappa di Amarone – deep amber, fruity cherry notes along with flavours of almonds & anise 12
Port & Dessert Wine ~ double
Vin Santo Sant'Antimo Riserva ~ Tuscany, Italy
notes of dried apricots, almonds & honey – served with 3 biscotti 13
Moscato d'Asti DOCG ~ Piedmont, Italy
light fizzante white wine, aromas of honeysuckle & apricots, softly sweet with flavours of peach & citrus. Pairs well with any dessert glass 9 bottle 45
Fonseca Bin 27 ~ Portugal
full bodied fruity notes with favours of blackberry, cassis, cherry & spice 8.5
Rocky Creek Wild Blackberry wine ~ Cowichan Bay, BC
local Vancouver Island sweet wine with a robust dry finish, intense aromas & flavours of wild blackberries. Pairs well with cheese & dessert 9.5
Warres, Otima 10 Year Old Tawny ~ Portugal
smooth, medium bodied with rich flavours & aromas of honey, nuts, dried figs & apricot 11
SPECIALITY CAFFE
Corretto
add a 1/2 oz of any liqueur to espresso 6
Pirandello
cappuccino with Baileys & Sambuca 9
Pascoli
caramel macchiato with Amaretto 9
Manzoni
latte with Grand Marnier & Kahlua 9
Italo Svevo
americano with Grappa 9
Leopardi
cappuccino with Kahlua & Frangelico 9
Shaft
fresh espresso, Van Gogh vodka, Baileys, Kahlua, touch of cream & shaken to a perfect froth served over ice 10
---
Drink Menu
Italiano Classics
Negroni – Gin, Campari & sweet vermouth poured over an ice block & garnished with an orange twist. Bitter & sweet.   11
Al Capone – Whiskey, Campari, Aperol & sweet vermouth served over an ice block & garnished with an orange peel. A bold twist on a classic Negroni.   11
Bellini – Peach nectar & peach schnapps topped with prosecco & a splash of cassis. Served traditionally or blended.   10
Bicicletta – Campari & white wine served over ice topped with club soda, twist of lemon. Similar to a wine spritzer, light & refreshing.  10
---
Amari
Amari are Italian herbal liqueurs traditionally made from a complex blend of herbs & aromatics. Enjoy in an Italiano cocktail or after dinner as a digestivo.
Cynar – artichoke leaves, orange zest, molasses 9
Amaro Averna – coffee, caramel, citrus 9
Amaro Montenegro – rose, vanilla, sarsaparilla 9
Fernet Branca – spearmint, cardamom, saffron 9
Amaro Abruzzo – caramel, citrus zest, butterscotch 9
Amaro Nonino – golden orange, brown sugar, licorice 14
---
Beer & Cider
Import
Stella     7.5
Moretti     7.5
Peroni     7.5
Corona     7.5
Guiness     8      
Local   7
Lighthouse Shipwreck IPA
Phillips Blue Buck
V.I. Brewery Pipers Pale Ale
V.I. Brewery Dominion Dark Lager
Non Alcoholic beer   5.5
Local Cider
Lonetree  8
– Authentic Dry Apple
– Pear & Apple
Local Draft
Hoyne Brewery   glass   6  pint   8
*Ask about our rotating taps
Red or White Sangria
Packed so full of fresh fruit you'll need a spoon!
Pint 10 Pitcher 40
SPIRITS
Vodka
Smirnoff, Stoli Blueberry, Stoli Vanilla, Greygoose, Belvedere, Sheringham (local)
Gin
Beefeater, Bombay Sapphire, Hendrick's, Victoria Gin (local), Empress 1908 Gin (local), De Vine Vin Gin (local)
Tequila
El Jimador, Hornitos Black Barrel, Reposado 1600
Rum
Bacardi White, Captain Morgan's Spiced, Havana Club Dark, Appleton Estate, De Vine Honey Shine (local)
Whiskey
American:  Jack Daniel's Tennessee whiskey, Jim Beam bourbon, Knob Creek bourbon, Maker's Mark bourbon
Canadian:  Wiser's rye, Crown Royal rye, Canadian Club, Forty Creek
Irish:  Jameson, Bushmills
Blended:  Ballantines, Drambuie, Chivas Regal, Johnnie Walker Black
Italian: Puni Alba malt whiskey
Brandy
Fundador, Vecchia Romagna, Courvoisier v.s, Remy Martin v.s.o.p.
Scotch
Glenfiddich 12 yr., Glenmorangie 10 yr., Dalwhinnie 15 yr., Glenfarclas 17 yr., Glenlivet 12 yr.
Vermouth
De Vine Moderna Sweet Vermouth (local), De Vine Bianca Vermouth (local), Martini Rosso, Martini Bianco, Cinzano Rosso
---
Italian Liqueurs
Alexander Grappa, Premium Grappa, Sambuca, Black Sambuca, Frangelico Hazelnut Liqueur, Disaronno Amaretto, Limoncello, Maraschino, Strega, Campari, Aperol
Assorted liqueurs available.
Cocktails & Martinis
La Sirenetta "The Mermaid" – Local Empress 1908 gin & cointreau shaken with fresh squeezed lime & a cranberry juice float, served with a citrus sea salt rim.   14
La Modella – Amaretto, cherry liqueur & bourbon served on the rocks, topped with fresh squeezed orange & lime juice, garnished with an infused cocktail cherry. Sweet & sour!   12
Amalfi Sour – Gin, limoncello & Aperol shaken with lemon juice & egg white, frothed to perfection, topped with Angostura bitters. Velvety & tart.   14
Principessa – Sweet peach, vodka, sweet vermouth with a splash of fresh lemon juice.   12
Occhi di Limone – Limoncello, vodka & a splash of cassis   12
Caesar Italiano – Our popular Italian twist on a Canadian classic. Rimmed with our Italian inspired house blend of seasonings.  Single  12   Double   15
---
Red Wine
House Red – Medium-bodied & dry. Glass 7   1/2L 25   Bottle 40
Gran Passione Rosso – Veneto, Italy   9   30   45
Juicy rich flavours of blackberry, black cherry & plum with notes of vanilla & oak. Full-bodied & charming
Shiraz Durif 19 Crimes – Victoria, Australia   9   30   45
Deep ruby medium-bodied, flavours of black cherry, raspberry, cassis & chocolate
Pinot Noir Mark West – California, USA   9   30   45
Medium-bodied with aromatic flavours of strawberry, black cherry, vanilla. Wonderfully versatile
Meritage Fort Berens VQA – Lillooet, BC   9   30   45
Silky texture with rich aromas of black currant & Okanagan berries with a robust finish
Malbec Famiglia Bianchi – Argentina   10   34   50
Robust luscious flavours & aromas of plums, cherries & chocolate, smooth silky vanilla finish
Pelaverga – Piedmont, Italy   10   34   50
Light-bodied with intoxicating aromas & flavours of strawberry, raspberry & white pepper. Perfect trattoria wine
Chianti Classico Santa Margherita – Tuscany, Italy   10   34   50
Luscious ruby red, wild berry & spicy notes with an oaky finish
Buttafuoco Ca' Montebello – Lombardy, Italy   10   34   50
Ruby colour with flavourful notes of black cherry, spice & plum jams, full-bodied & beautifully structured
Merlot Adega on 45th VQA – Osoyoos, BC   10   34   50
Loaded with aromas of blackberry, cherry & plum with notes of vanilla & anise
Cabernet Sauvignon Liberty School – Paso Robles, USA   11   37   55
Velvety ruby-black, flavours of plum, blackberry & black cherry with hints of violets, toasted oak & black pepper
Montepulciano d'Abruzzo Masciarelli – Abruzzo, Italy   60
Classic & deliciously lively, deep garnet with aromas of black cherry, hints of dark chocolate & a soft tannic structure
Dionysos Primitivo – Puglia, Italy 85
Intense ruby red, spicy notes of coffee, pepper & chocolate with flavours of plum, black berry & raspberry
Barolo Terre del Barolo – Piedmont, Italy   85
This famous Italian wine bursts with lush cherry flavours, earthy bouquet with aromas of violets. Smooth & elegant
Amarone Tedeschi – Trentino, Italy   115
Toasty & rich with notes of cinnamon, cherry preserves, blackberries & chocolate. Irresistible medium-full bodied wine
Brunello di Montalcino Il Poggione – Tuscany, Italy   160
100% Sangiovese – full-bodied deep ruby red, flavours of red fruits, cherries, spices & vanilla
Tignanello Antinori – Tuscany, Italy   225
This renowned wine is full-bodied, intense ruby red with intense notes of ripe red fruit, cassis & blackberries with hints of chocolate & licorice
White Wine
House White – Medium-bodied & dry  Glass 7    1/2L 25    Bottle 40
Sauvignon Blanc Errazuriz – Chile   8   27   40
Bursting with aromas of tropical fruit, green apple & floral notes. Fresh & crisp
Damali Rhubé Lavande – Cobble Hill, BC   9   30   45
Damali rhubarb blended with Cowichan Pinot Gris & a hint of lavender. Well balanced tartness with a smooth dry finish
Pinot Gris Wild Goose VQA – Okanagan Falls, BC   9   30   45
Aromas of peach & pear, flavours of melon & honey, well balanced with earthy spicy undertones
Riesling Leitz Dragonstone – Germany   10   34   50
Medium-bodied with fruit aromas & flavours of peach, pineapple & apples with citrus notes, delicately elegant
Chardonnay Sebastiani Sonoma – California   10   34   50
Lively flavours of green apple, lemon cream, vanilla, oak & a hint of toast. Medium-bodied with lively flavours
A Noble Blend JoieFarm VQA – Naramata, BC   10   34   50
Aromatic & balanced, notes & flavours of guava, honeysuckle & clove with a fresh grapefruit finish
Pinot Grigio Santa Margherita – Trentino, Italy   10   34   50
Fresh & fruity with flavours of green apple & peach. Well balanced with refreshing citrus undertones
Gavi di Gavi Fontanafredda – Piedmont, Italy   50
Straw-yellow, intense bouquet of vanilla, lemon, bitter apples & lily of the valley. Well balanced & elegant
Donnafugata Anthilia – Sicily, Italy   55
Crisp & soft with flavourful aromas of peach, pear, creamy lemon zest & light grapefruit
Inama Vin Soave Classico – Verona, Italy 65
Elegant & refreshing, aromas of elderberry, chamomile & iris, ripe pear flavours with a smooth almond finish
---
SPARKLING
Moscato d'Asti DOCG – Piedmont, Italy   9   45
Light frizzante white wine, aromas of honeysuckle & apricots, softly sweet with flavours of peach & citrus
Prosecco Villa Sandi Il Fresco – Veneto, Italy   9   45
Vibrant with aromas of orange & lemon peel with flavours of pear & golden apple, charming & fresh
Ferrari Brut – Trentino, Italy   70
Flavourful & crisp classic Italian sparkling wine, notes of golden apples, citrus, sage & baked bread
Ca'Del Bosco Franciacorta Brut – Lombardy, Italy   110
Dry sparkling, aromatic with spicy notes of fresh oregano, flavours of stone fruits, melon & almonds
Veuve Clicquot Brut Champagne – France   120
Medium-full bodied, extra dry with aromas & flavours of apple, pear & brioche